Welcome to SHACHARIT!
SHACHARIT is our Jewish learning program for students in grades K-5! The program follows a school-year schedule and offers opportunities throughout the week for activity-based learning projects, small peer groups, worship, and spirituality. SHACHARIT also includes Small Group Hebrew for students in grades 2-5.
SHACHARIT Program Components
JEWISH LEARNING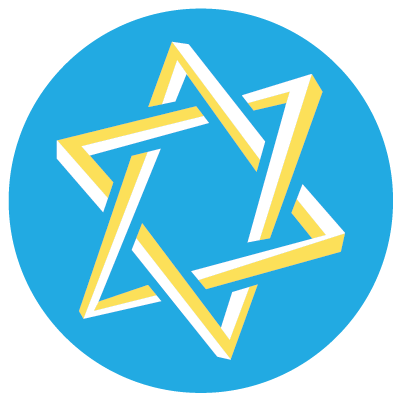 Using a Project-Based Approach, our qualified and enthusiastic Jewish educators guide our students through hands-on projects that incorporate music, stories, art, and games. Students engage in lively discussions that encourage them to ask questions and make connections between Jewish tradition and today's world. Projects are designed to encourage student choice.
HEBREW


Grades 2-6: One-hour Small Group Hebrew

Once per Week (Days and Times Vary)

Learners in Grades 2-5 study Hebrew in small groups of 4-7 students. Groups are offered on throughout the week at various times. Our Hebrew groups are carefully organized with the goal of creating a community of learners who will work together well and proceed through our Hebrew curriculum in a style and pace that meets their needs. We are committed to finding the best learning environment and scheduling option for your family.
WORSHIP/SPIRITUALITY


Shabbat B'Yachad
Second Friday of the Month at 6:30 PM

Judaism offers us many paths to travel as we deepen our own spirituality. SHACHARIT is proud to offer our families an interactive, family friendly service on called Shabbat B'Yachad on the second Friday of the month. This service can be accessed by Zoom and incorporates spirited singing, interactive Torah elements, and other Family T'filah favorites.
COMMUNITY (KEHILLAH) GROUPS



Once per Week (Days and Times Vary)

With the goals of fostering Jewish community, encouraging creativity, and building self-esteem, SHACAHRIT students are placed in small peer Kehillah groups (6-10 students) based on their schedule. Kehillah Groups will be led by an adult staff member who will plan conversations, activities, and games for each meetup. Groups will meet each week and students will be placed with similar-aged peers!
Connect with Us!
Interested in learning more about our K-5 program? Please complete the form below and we will be in touch to schedule an introductory conversation.
Fri, July 30 2021 21 Av 5781