Jewish learning is an essential value of Judaism. At Temple Shalom, we work in sacred partnership with our K-12 families to create meaningful, enriching, and exciting Jewish learning and engagement experiences for our children. Check out the calendar for K-7 Jewish Learning for the 5783/2022-2023 school year!
Four Pillars of Jewish Learning & Engagement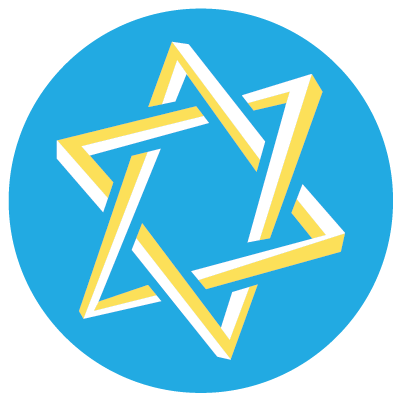 PILLAR #1: JEWISH LEARNING AND LIVING

At Temple Shalom, we think of this as Jewish life skills. Students explore core Jewish concepts, teachings, and traditions using a Project Based Expeditionary Approach. This approach allows for choice, purposeful work, and relationship-building while students experience a deep dive into content, all while having fun!
PILLAR #2: HEBREW
Hebrew is one way to access prayer and connects Jewish communities across the world. Students are placed in small groups of 4-6 students, learning the foundations of decoding as well as prayers that make up the core of our worship services. Students become familiar with the service structure, explore the meaning of prayers, and build a personal connection to them.
PILLAR #3: WORSHIP/SPIRITUALITY
Judaism offers us many paths to travel as we deepen our own spirituality. Gathering together as a community to express gratitude and joy, as well as gain strength during challenging times, helps our students feel connected to one another and explore their relationship to God.
PILLAR #4: COMMUNITY (KEHILLAH) GROUPS
Recognizing the importance of kinship and community, small groups of students meet regularly to build connection, participate in challenges, play games, and engage in meaningful conversation. Activities are planned with age level in mind, and the amount of structure adapts and changes depending on the needs of the group.
Guiding Principles of Learning & Engagement at Temple Shalom
Judaism is grounded in LOVE. Our commitment is for each of our students and our families to feel loved by their teachers and the Temple Shalom staff.

CONNECTION with our families is at the heart of everything we do. At Temple Shalom, we pay careful attention to how students connect to the content, to their teachers, and to one another.
In order for learning to be significant and long lasting, students must be able to find MEANING in the content and make personal connections to their own lives.
Students and their families are EMPOWERED to create a plan for Jewish Learning and Living that makes sense to them, choosing the content and modalities that align with their values and busy lives.
Students must be active participants in all learning experiences. Teachers act as guides through carefully designed activities to promote full ENGAGEMENT and participation.
Temple Shalom is committed to INCLUSION and accessibility for all members. Our dedicated team of educators works with families to craft learning and engagement plans that meet the needs of our diverse students.
In a fast-paced, ever changing world we recognize the need to build FLEXIBILITY into our program. This allows not only for choice in scheduling but also the ability to best meet the needs of our families.
Sun, May 28 2023 8 Sivan 5783