Building Our Resilience, Restoring Hope
10/11/2017 11:06:08 AM
| | |
| --- | --- |
| Author | |
| Date Added | |
| Automatically create summary | |
| Summary | |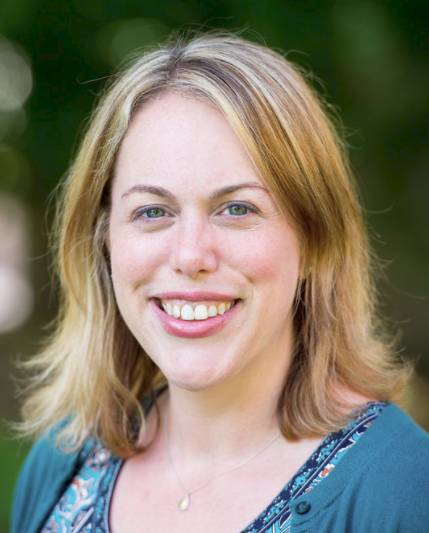 Rabbi Berry delivered this sermon on Yom Kippur Kol Nidre, Sept. 29, 2017
"We found Dave on the floor, lying by the elliptical machine, his face slightly blue and turned to the left. The ride in the ambulance was the longest minutes of my life. We finally arrived and they carried him behind a heavy door, refusing to let me through. After what felt like forever, I was led into a small room. The doctor arrived and I knew what all of it meant. And so began the rest of my life." (1)
Sheryl Sandberg's new book is an elegy to her much beloved husbandDave, who died suddenly at the age of 47. which she wrote with psychologist Adam Grant, is a deep dive into Sandberg's personal experience with death and mourning.
"I don't know anyone who has been handed only roses, "she continues. "We all encounter hardships. Some we see coming; others take us by surprise. The question is: When these things happen, what do we do next?" (2)
I think we can say, it has been a year of unexpected challenges. Some of us said goodbye to important people in our lives. Some of us struggled with physical pain or mental illness. We lost our jobs, our confidence, our trust in our leaders. The winds blew, the earth shook, and we were reminded how powerless we really are. On the national stage, each time we turned on the television or read our social media feeds, we were assaulted with brutal words and hateful images.
Growing up, my parents had a refrigerator magnet with a picture of a sailboat on it, which read, "We cannot control the wind, but we can adjust our sails." (3) When my mother was dying of cancer, I didn't want to "adjust my sails." I wanted her to get better! Years later, I'm still not a fan of that magnet. But it does make an important point. Many challenges we face are often outside our control. But what defines us is how we respond to them. How we survive has everything to do with how resilient we are.
Adam Grant explains, "resilience is the strength and speed of our response to adversity. It isn't about having a backbone. It's about strengthening our backbone. Resilience is about the capacity of the human spirit to persevere." (4)
He goes on to suggest three strategies to build that resilience: we need to cultivate self-compassion, develop deeper and more sustaining relationships and combat adversity with a mind open to new possibilities. (5)
To unpack Adam Grant's first strategy, let me share a story about my friend, Abby, and her daughter, Mila. When Mila was two, she would climb to the top of the tree-house in the backyard, get stuck, yell for Abby, and Abby would carry her back down. One day, Abby told her daughter if she couldn't climb down herself, she was not allowed to climb up. You can imagine what happened – Mila defied her mother and climbed directly to the top. This time, however, Abby ignored her shouts for help. A few minutes later, three Newton police cars arrived at the house. Police swarmed the backyard and accused Abby of child abuse. A concerned neighbor had heard Mila shout for help and called the police. The entire neighborhood came out to watch the spectacle.
Abby was inconsolable. She felt she had failed as a parent. And she'd been humiliated in front of her community. But to Abby's astonishment, her husband found the incident hilarious. Mila was fine. He told his wife to stop beating herself up. All of us – Abby's friends – had a good laugh and agreed. When we are imperfect, make mistakes or feel inadequate, we need to have compassion for ourselves. Psychologist Kristin Neff explains, "Self-compassion is offering the same kindness to ourselves that we would give to a friend. Just as we do with friends, we can respond to our own errors with concern and understanding rather than criticism or shame." (6)
Just moments ago, we recited the Vidui prayer. (7) We claimed the mistakes we made this past year, both as individuals and as a community. Yom Kippur is our moment to ask forgiveness from those we have failed. At this sacred moment, as we share our own vulnerabilities and failings, let us not forget the hardest part of all, we must also forgive ourselves. In doing so, we can grow our resilience and build our strength for the next challenge we face. There's another reason to confess and pardon our own shortcomings: when we admit our imperfections we let others see us as we truly are.
There is a story about the Sassover Rebbe. One night, he entered an inn and sat beside two local peasants. As the two peasants drank, one turned to his comrade and said, "Tell me, friend, do you love me?" The second peasant replied, "Of course, I love you. We're drinking companions." The first one said to his friend, "Then tell me, what causes me pain?" The second peasant said, "How should I know what hurts you? I'm just your drinking buddy." The first peasant responded, "If you loved me, you would know what causes me pain." (8)
It is told that from that day on, the Sassover Rebbe taught his students that in order to know another person, we need to share, and we need to listen. We need to be available and open to the people in our lives. We are more deeply human when we know another person's heartache and risk revealing our own.
It is through this simple act, this give and take that we create deep and meaningful relationships: Adam Grant's second strategy to build our resilience.
The care and support we garner from our relationships can build us up when we are at our lowest. And, when we listen with intention to another person, we begin the process of moving from understanding to love.
Our loving relationships cannot only strengthen and sustain us; they serve another, vital purpose: According to Rabbi Bradley Shavit Artson, "the need for strong and abiding relationships is so pressing because hatred is so great. Judaism's response to hatred has always been to redouble our efforts at what we in Hebrew call, chesed or love. To be able to love more persistently than those who hate; more resiliently than they fear; to be able to stand for values of righteousness and decency and inclusion in places of terror and of fear, and of exclusion. (9)
Artson then asks, "why is this love the antidote to the terrible things that happen to us, and to fear and to hate? Our sacred texts tell us "olam chesed yibanei - we will build this world with love." (10)
Boundless love can open our minds to new possibilities: Grant's third strategy to develop resilience
After neo-Nazis and white supremacists marched in Charlottesville, those accountable to the American people for protecting the targeted, abdicated their responsibility. And this was only one example this year of the chaos, lack of meaningful vision and the demise of basic morality in our national life. Surprised and demoralized by our election results, many of us watched as alternative facts were elevated and even venerated. More recently, we comforted friends and neighbors who live in fear of deportation. Some of us worry about how we will pay for health care and that lifesaving social services will be de-funded.
This year, many of us felt frightened and adrift; our national leadership's hate and lack of concern for those who are most vulnerable puts us in unchartered territory. After Charlottesville, here in our city, one week later, we turned at least part of the story around. For every neo-Nazi and white supremacist who shouted about darkness and death, 1000 people marched in downtown Boston for kindness, decency and love. 40,000 of us refused to give in to fear and hate. We showed America that a different future is still possible. We exemplified the strategies outlined by Adam Grant and with boundless compassion and love, we lifted one another up. We showed the world what resilience looks like.
What happened this summer is familiar to us: In many ways, the Jewish story is a recurring cycle of crisis and renewal. Across the span of Jewish history, we experienced trauma and exile. We survived the destruction of the Temple in Jerusalem and from the ashes built a revolutionary system of laws, texts and traditions. We were expelled from Spain, but we sailed across the ocean and established a new life in a new world. From the 20th century, we emerged, a people with undiminished hope for the future.
After thousands of years, our community survives because we can envision new possibilities.
Here at Temple Shalom, our story is also one of resilience. We were blessed to have Rabbi Gurvis, a man of great integrity and intellect, lead this community for 18 years. As we experience rabbinic transition, Temple Shalom is strong, and membership is growing. Our staff and clergy are here for you. We want to build a relationship and get to know you better. We hope you will share with us your joys and your challenges as we move through the new year together.
Rabbi Shavit-Artson teaches that the Biblical word for "test" is nisayon. (11) For those who speak modern Hebrew, nisayon can additionally mean, "experience" or "experiment." Thus we are taught through Hebrew's beautiful complexity that our tests do not have to destroy us. We can use moments of pain and challenge to bring us to new and untapped places and experiences.
Which brings me back to that magnet. Since my mother's death, I have learned that while I cannot control the wind, I can adjust my sails. I miss my mom every day. Losing her continues to be one of the greatest "tests" of my life. However, I also acknowledge the lessons learned, the wisdom accumulated and the places traveled because of the great sadness I have faced. I have learned to be resilient. The day of the riot in Charlottesville, members of the Reform synagogue, Congregation Beth Israel, took the Torahs from the ark and fled. Days later, they returned, guarded by friends and neighbors, to celebrate a Bar Mitzvah. How could they not? How could they not? That day, they lived out a Jewish imperative and in the words of the Psalms, they turned their mourning into dancing. (12) (13)
The writer, Allen Rucker once said, "I won't make your skin crawl by saying 'tragedy is a blessing in disguise.' It's not a blessing ,and there is no disguise." (14) We cannot control every event that comes at us with hurricane force, but we can as Sandberg explains, "find strength within ourselves and build strength together." (15) We can use the adversity we never wanted, never asked for, and in fact fight against, to make a difference.
In a world that is messy, imperfect and often brought to its knees by hate, let us remember we are resilient. We have the inner strength to go on, as individuals and as a community. On Yom Kippur, let us rise up and build a world of compassion, justice and love.
(1) Sheryl Sandberg and Adam Grant, Option B: Facing Adversity, Building Resilience and Finding Joy (Alfred A. Knopf, 2017), p. 5-6.
(2) Sandberg and Grant, Option B, 10.
(3) https://quoteinvestigator.com/2017/06/25/adjust-sails/
(4) Sandberg and Grant, Option B, 10.
(5) Sandberg and Grant, Option B, chapters 4, 8, 10.
(6) Kristin D. Neff, "The Development and Validation of a Scale to Measure Self-Compassion," Self and Identity 2 (2003): 223-50. See also Kristin Neff, Self-Compassion: The Proven Power of Being Kind to Yourself (New York: William Morrow, 2011). And Sandberg and Grant, Option B, p. 60.
(7) Mishkan HaNefesh Machzor (High Holiday Prayerbook), (Central Conference of American Rabbis, 2015), 82.
(8) The Sassover Rebbe was one of the great Hassidic rabbis of the late eighteenth century. His full name was Rebbe Moshe Lieb Erblich. This story can be found in Rav Binyomin Adilman's work, B'Ohalei Tzaddikim, Parashas Bo, 5760. It is also quoted by Rabbi Bradley Shavit Artson in his sermon, Mighty is Love: https://ziegler.aju.edu/Default.aspx?id=5739.
(9)From a sermon entitled, Mighty is Love, Rabbi Bradley Shavit Artson
(11) http://jewishjournal.com/culture/religion/108029/
(12) Letter written by Rabbi Thomas Gutherz and Rabbi Rachel Schmelkin of Congregation Beth Israel posted on the congregation's website: https://cbicville.org/content/rabbis%E2%80%99-response-events-charlottesville and also a blog post on the website Reform Judaism.org written by Alan Zimmerman, President of Congregation Beth Israel: https://reformjudaism.org/blog/2017/08/14/charlottesville-local-jewish-community-presses
(13) Psalm 30:11
(14) "I won't make your skin crawl": Allen Rucker, The Best Seat in the House: How I Woke Up One Tuesday and Was Paralyzed for Life (New York: Harper-Collins, 2007). And Sandberg and Grant, Option B, 175.
(15) Sandberg and Grant, Option B, 175.
Sun, November 17 2019 19 Cheshvan 5780